Privacy and cookie policy
INFORMATION NOTICE PURSUANT TO ART. 13 GDPR
Perdomini-IOC S.p.A. hereby provides information on the ways in which the company processes personal data, pursuant to Art. 13 of Regulation no. 2016/679/EU of the European Parliament and Council of 27 April 2016, General Data Protection Rules (GDPR).
1) DATA CONTROLLER
The Data Controller is Perdomini-IOC S.p.A. (hereinafter Perdomini-IOC), with registered offices in San Martino Buon Albergo, Via Salvo D'Acquisto,2, e-mail address privacy@perdomini-ioc.com.
2) TYPES OF DATA PROCESSED
The following personal data (Data) referring to you (Data Subject) will be processed, such as, merely by way of example, common data, personal details, identifying data, contact data, employer and work duties.
Such Data will be provided by the Data Subject:
– by filling in on-line forms on the Perdomini-IOC web site, including, possibly, registering to receive the newsletter and registering to create    an account on the Perdomini-IOC web site; or
– by communications from the Data Subject, for example indications and requests within the scope of information notices and commercial information connected with the Perdomini-IOC web site.
You are required to provide such Data when registering to receive the newsletter or when you open an account with Perdomini-IOC through the web site.
Perdomini-IOC cannot accept registrations or Data from persons under 16 years of age, pursuant to Art. 8 GDPR, or any other minimum age limit as may be defined by the country of residence. Therefore, by registering on the Perdomini-IOC site, the Data Subject confirms and declares that he/she has reached the minimum age for their data to be lawfully processed from their country of residence.
3) PURPOSES AND LEGAL BASIS OF THE DATA PROCESSING
Your Data will be processed only with your consent for the following purposes:
a) For promotional activities by the company, including sending emails, newsletters, commercial communications or advertising material concerning products or services offered by the Data Controller, including customer satisfaction surveys relating to the quality of the services;
b) To organise events, meetings and celebrations included in the Company's corporate and promotional activity.
The conferring and the processing of the Data for the aforementioned purposes is optional, with the consequence that you may decide not to give your consent, or to withdraw it at any time.
Please be aware that withdrawing consent does not prejudice the lawfulness of the processing based on consent given prior to its withdrawal.
4) MODALITY OF PROCESSING
The Data may be processed with or without the aid of electronic means of processing, with or without the aid of automated processes, with means which are able to memorise, manage and transmit the Data and will include all operations or series of operations required for the processing in question, including the processing and management of your Data in the Company's management programmes and by communication of such Data to the persons indicated at point 6).
5) COOKIES
Our web site uses cookies. For more information please consult our Information Notice on Cookies below.
6) COMMUNICATION TO THIRD PARTIES AND DATA PROCESSORS
In the event and to the extent necessary or functional for the purposes indicated above, your Data will be communicated to the following categories of persons or entities:
– to companies in the Institut Œnologique de Champagne, to which the Company belongs.
An up-to-date list of data processors may be requested by contacting the Company at the following e-mail address privacy@perdomini-ioc.com.
Your Data may always be communicated to judicial authorities, supervisory authorities, state bodies and agencies.
7) STORAGE AND TRANSFER OF PERSONAL DATA
Your Data is stored using cloud storage and on servers located both within and outside the European Union used by the Company, other companies in the group to which the Company belongs or because they are owned or used by third party companies appointed as data processors.
The transfer of your Data outside the European Union is carried out using adequate measures such as the adoption of standard clauses drafted in compliance with the decisions of the European Commission.
8) PERSONAL DATA STORAGE PERIOD
Your Data will be processed and stored only for the time necessary for the purposes for which it has been collected, and in any case for no longer than two years.
9) DATA SUBJECT'S RIGHTS
You are entitled to exercise the following rights:
a) right of access: to obtain confirmation at any time that your Data are being processed and to receive information in relation to such processing;
b) right of rectification: to obtain without undue delay the rectification or integration of your incorrect Data;
c) right of erasure: to obtain without undue delay the erasure of your Data;
d) right of restriction: to obtain that the processing of your Data be restricted merely to its storage;
e) right of portability: to receive your Data in a structured, commonlyused and machine-readable format and to have your Data transferred to another data controller indicated by you;
f) right of objection: to object to the processing of your Data pursuant to Art. 21 of GDPR.
To exercise your rights under GDPR you may contact the Company by sending a request to the following e-mail address privacy@perdomini-ioc.com
With reference to the processing of your Data and to the exercise of your rights as data subject you are entitled to make a complaint to the Data Protection Authority, Piazza di Monte Citorio no. 121 – 00186 Roma – www.gpdp.it – www.garanteprivacy.it.
Cookie policy
As we now know, individuals can be associated with online identifiers produced by the devices, applications, tools and  protocols  used,  such  as  IP  addresses,  temporary  markers  (so-called  "cookies")  or  other  identifiers.  These identifiers can leave traces which, in particular when combined with unique identifiers and other information received from the servers, can be used to create profiles of natural persons and identify them. Our site and the third party tools it uses also use cookies in order to send advertisements in line with your expressed preferences. If you want to know more, or perhaps deny consent to all or some cookies, please see our cookie policy. By closing this banner and continuing to browse, you are implicitly consenting to the use of cookies. Our site will remember your choice and you will not see this information again.
***
(EXTENDED NOTICE: specifically and analytically describes the characteristics and purpose of the cookies installed by the site and allows the user to select/deselect individual cookies)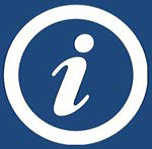 PERDOMINI IOC S.P.A. provides on this page, according to the provision of the Guarantor of 8 May 2014, no. 229, in a concise, transparent, intelligible and easily accessible, with a simple and clear language, all the information about the use of technical cookies and analytics and offers the opportunity to choose which specific cookies to authorize and, of course, to deny consent to the installation of any cookie or to revoke the express consent. The information is an instrument of transparency regarding the processing of personal data and the exercise of rights.
 The holder of the personal data processing is PERDOMINI-IOC S.P.A, with registered office in Via Salvo D'Acquisto, 2, 37036 San Martino Buon Albergo (VR), which can be contacted at any time by registered mail, or by phone at +39 045 8788611, or at the e-mail address privacy@www.perdomini-ioc.com.
 Personal data are collected and used in accordance with the principles of lawfulness, correctness and transparency for specific, explicit and legitimate purposes and subsequently processed in such a way that it is not incompatible with those purposes; they are adequate, relevant and limited to what is necessary in accordance with the principles of accuracy, limitation of storage, integrity and confidentiality and accountability of the owner, while the purposes of treatment are indicated in the privacy policy PERDOMINI IOC S.P.A.
 You may revoke your consent at any time you wish.
Your personal data will be processed by our authorized personnel. Personal data will in no case be disclosed or transferred to third parties, outside the LALLEMAND group, our external consultants, insurance companies, postal service companies, couriers and the like.
 Only for certain treatments, instrumental or accessory to the pursuit of the purposes referred to in point b), we may use external companies.
***
What is a Cookie?
A cookie is a text file stored on your device that allows you to recognize it at a later date. This feature is used to remember sessions and for statistical purposes. The former are considered technical cookies, the latter are profiling cookies. The cookie can only be stored if your browser settings allow it, by default almost all browsers are set to accept them automatically.
Types of Cookies
They can be of session (they are created at the beginning of the consultation of this Site and are deleted at the exit) or persistent (they remain on the device even after you finish consulting this Site), and of different durations (from a few hours, to several days, months or permanent).
Technical Cookies: they are necessary for the proper functioning of some features of the site; in general, they are used to recognize the user by avoiding to make him enter again some information each time he returns to this site.
Analytical Cookies: these are used to collect information about the use of the site such as, for example, how you came to the pages of the site, which pages were visited, the time of stay. The purpose is to perform statistical analysis or to optimize the site and monitor its proper functioning. In general, they serve to understand how visitors use the site and provide a better navigation experience by improving the way in which content is presented.
Third party cookies: by consulting the pages of this site, you can receive cookies either directly from PERDOMINI IOC
S.P.A. ("proprietary" cookies), or from sites operated by other parties ("third party" cookies). This is because some features of the site or parts of the pages visited are managed using code generated by third parties. The presence of these portions of code involves the transmission of cookies to and from all services operated by third parties, whose management of the information collected is governed by the relevant information, which you can refer to.. An example of a "third party" cookie is Google Analytics: a web traffic analysis service provided by Google, which uses it to collect and analyse information on user behaviour on the PERDOMINI IOC S.P.A. website. This information is collected by Google Analytics, which processes it in order to draw up reports on activities on this website.
Why do we use cookies?
PERDOMINI IOC S.P.A. processes your data in computer mode, in order to send you promotional messages in line with the preferences expressed by you when browsing the web; the provision of data is optional, but the non-acceptance of cookies may inhibit some features of the site. Therefore, we use cookies to facilitate and improve your browsing experience (technical cookies) and to collect access statistics (analytical cookies). The use of cookies is also essential to login to the site, without having to re-enter the credentials on each page, to present commercial content that meets the consumer needs expressed during navigation.
Which cookies are used?
This site uses proprietary and third-party cookies. Below you will find a list of cookies used and their details.
| | | | | | |
| --- | --- | --- | --- | --- | --- |
| Cookie | Domain | Expiry date | Third parties | Permanent | Session |
| Channel ID | google-analytics.com | | | | |
| _ga | www.perdomini-ioc.com | 2 years | | | |
| _gat | www.perdomini-ioc.com | When navigation session ends | | | |
| _gid | www.perdomini-ioc.com | 1 day | | | |
| PHPSESSID | www.perdomini-ioc.com | When navigation session ends | | | |
| lallemand_geolocation_language | www.perdomini-ioc.com | 1 year | | | |
| perdomini_cookie_policy | www.perdomini-ioc.com | 1 year | | | |
If you would like to learn more about how your browser stores cookies while you are browsing, please follow these links.
Can I disable cookies?
You can change your internet browser settings and block the storage of cookies. Given the wide range of devices that can be used to browse websites, operating systems, browsers and the like, and the fact that features change very frequently, it is difficult to provide and maintain a complete, detailed and constantly updated list of how to manage cookies for each possible combination. We therefore recommend that you refer to the specific documentation for your browser, operating system and device. However, if your browser does not accept cookies, you will not be able to access or use all the functions of the site.