Perdomini-IOC for winemaking
To support wine producers throughout the winemaking process is the mission Perdomini-IOC has set and strives towards daily. The Italian branch of the Institut Œnologique de Champagne (IOC), Perdomini-IOC produces and distributes biotechnologies, additives, detergents and filtration systems for the winemaking sector and provides across-the-board solutions from harvesting to bottling.
Your needs are the mother of our products
Perdomini-IOC strives to be a partner focused on achieving the desired results expressed by each winery, with the utmost respect for the local land and traditions. IOC Group's research and innovation drive our ability to provide high-quality, reliable and effective products, making us the ideal partner for anyone who wants to enhance the authenticity and uniqueness of their wine. From our painstaking selection of base materials to our care for the environment, Perdomini-IOC brings excellence to your winery.
Perdomini-IOC, yesterday …
The Entrepôt Général de la Champagne was established in 1890 in the Champagne region of France, becoming Institut Œnologique de Champagne in 1905. In those days, IOC produced, packaged and marketed products for use in winemaking, in particular clarifying agents, preservatives and stabilizers. Over the years, the organization founded oenological analysis laboratories and expanded its distribution network from the Champagne region to the whole of France.
While this process continued, in the 1950s, the Perdomini plant was founded in Verona as a private enterprise. Its rapid development on a national level allowed Perdomini to expand its operations in the winemaking sector with products specially designed for clarifying and stabilizing wines and food products. Its high level of specialization in the filtration field came later and is still ongoing thanks to the Seitz filtration-component brand, which Perdomini-IOC is licensed to sell for use in the winemaking sector.
Over the years, IOC expanded its product range by adding the production and sale of biotechnologies (winemaking bacteria, yeasts and yeast derivatives) and merged with Perdomini in 2011, officially forming Perdomini-IOC. In the same period, the Enotecnia company was acquired and became the main branch for the Spanish market. IOC,  Perdomini-IOC and Enotecnia-IOC together form IOC Group, which currently operates in 47 countries around the world.
This is how excellence was born: the history and culture of wine in Italy and the centuries-old tradition of French champagne merged to create something greater than the sum of its parts. Now wine producers can avail of their combined experience and skill in producing products and services for winemaking.
… and tomorrow
Together with IOC Group, Perdomini-IOC is currently planning and developing winemaking aids and supporting wine producers in winegrowing areas around the world. Perdomini-IOC offers a range of products for the various stages of winemaking, including yeasts, fermentation boosters, bioprotectors, stabilizers, clarifying agents, enzymes, tannins and wood substitutes. All our products – formulated as the result of targeted experimentation programmes – are brought to your winery with the same defining philosophy. Each product which makes it through our selection process is further tested inhouse at our own laboratories and/or by external organizations, so that Perdomini-IOC is a byword for reliability, compliance with legislation and protection for end consumers.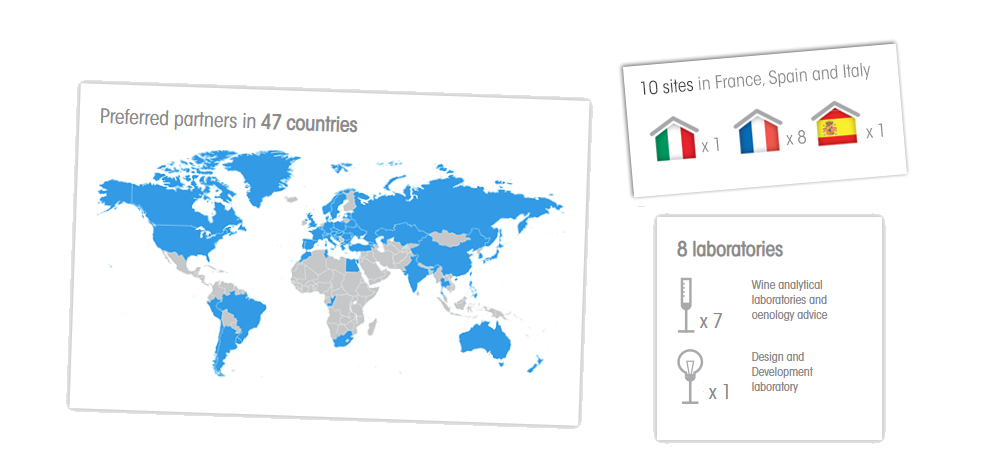 …all you have to do is create your wine…